After Hours Events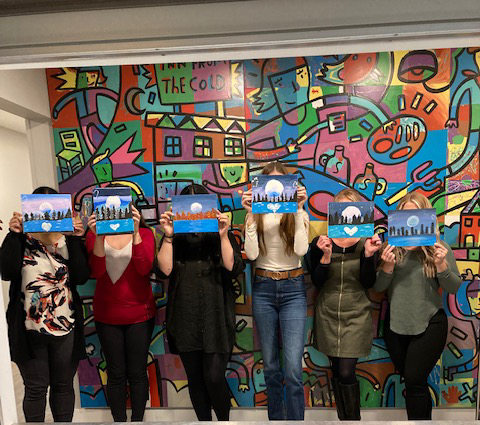 Colour On Fire Art Studio & School (COF) is available during and after regular business hours for private events and parties at a location of your choice. After hours private events/parties are a lot of fun and offer a unique opportunity for people to get together, enjoy and make connections!
PAINT TIME OUT - minimum of 6 participants.
A $52.50 (includes tax) non refundable booking fee is required for the group.
COST $45.00 PER PERSON
This is a 90 minute workshop. No experience required. Great for families, teambuilding or getting together with friends.
Cost includes: all art supplies and materials, 90 minutes of instruction and lots of fun!
Contact us 403.542.0178 or info@colouronfireartstudio.com for more information and to discuss your next party or event.
COF is a learning accredited art studio and school