ART-TO-GO KITS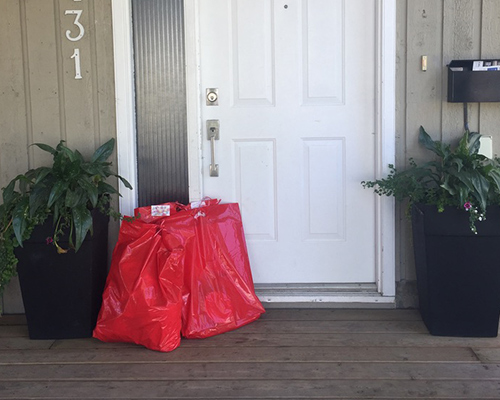 COF Art-To-Go Kits are delivered to your door!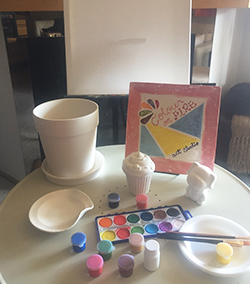 Colour On Fire Art Studio and School will deliver our Art-To-Go kits.
Choose from any of our assorted pottery or canvas options or perhaps both! We have many different types of pottery to choose from and three different size canvases. Each kit comes with all of the art supplies and materials you will need to complete your project.
POTTERY
We provide high quailty ceramics in many different styles which you paint with our beautiful non-fire paint.
Choices may include: Unicorn, Dog, Cat, Splash bowl, Tiles, Flowerpot, Cup Cake Piggy Bank and more! Call us for other ceramic selection information.
Includes: Selected ceramic piece, brushes, mixing plate, non-fire ceramic paint.
CANVAS
Choose either watercolour or acrylic paint for your project.
Canvas sizes: 8" x 10", 9" x 12" or 16" x 20"
Includes: Selected canvas size, brushes, mixing plate, selected paint.
CLEAN UP
When you are finished wash your brushes with warm soapy water and lay them flat to dry and don't forget to make sure the paint lids are on tight!
COST
$28 - $32 per art kit which includes your choice of canvas or pottery and all of the art supplies you will need to complete your project.
COF Art-To-Go Kits at Your Event or Location of Your Choice
Invite us to join you at your special event! COF brings the excitement to you as well as a tote with all of the art materials and supplies you will need. We organize, set up, coordinate and support the entire creative process from start to finish. It is simple and can be booked for a minimum of 1 hour or longer if you prefer.
Cost: Price varies based on art project selection i.e. canvas etc.
Booking fee: $25/anywhere within city limits.
Call 403.542.0178 or email info@colouronfireartstudio.com
COF is a learning accredited art studio and school