CALGARY KIDS ART EDUCATION CLASSES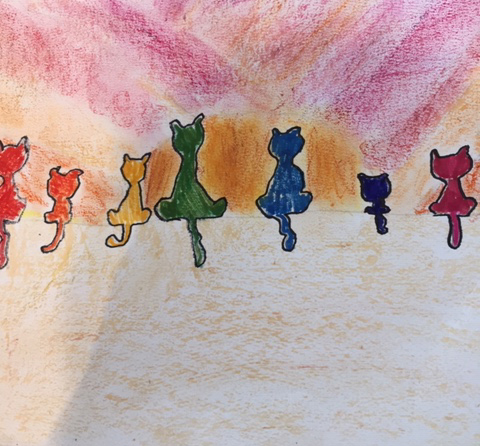 Colour On Fire Art Studio & School in Calgary provides art education classes and workshops for kids. Kids will receive instruction in drawing and sketching using a variety of mediums. The art class students will have an opportunity to create with watercolour, charcoal, acrylic, oil pastels and more! Art Classes allow kids as young as 5 years old to explore different art materials and to experiment with colour and texture.
The Managing Art Director teaches a majority of the art education classes kids – adults. All other art education instructors who teach art classes occasionally are personally trained by the Managing Art Director to get the best out of your child's/your art -making experience.
" My daughter Evelyn attended your first session of 6 art classes a few weeks ago. She had a great time and we are so impressed with the progression of her skills after just a few weeks! She always looked forward to her art classes and to learning how to use the different materials. We have her registered for Session 4 and 5. We look forward to seeing you again in the spring for 2 more sessions of art classes!" Catherine D.
In-Person Classes
Book Online for all Kids Art Education Classes September 2023 - June 2024
COF is a learning accredited art studio.
Note: Please keep your COF receipt of payment to be filed with your Annual Tax Return as it may be eligible for Tax Credit.
---
KIDS ART CLASSES 2023-2024
Age: 5 - 17 years old
No Refunds - Studio Credit Only - Registration reserves your spot!
ALL Kids In-Person Art Classes will be held at:
Rosscarrock Community Association
4411-10 Ave. S.W,
Calgary, AB.
For more information call us at 403.542.0178 or click on the "Register Now" buttons below.
2023-2024 KIDS ART CLASSES CALGARY BROCHURE - CLICK HERE